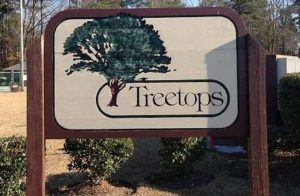 Number of Units:
40
Dues:
$ 134.91.00/monthly (Dues increase 1/1/2022)
Dues Include:
General Liability / Directors and Officers Insurance
Landscaping
Maintenance of Mail Houses
Treetops General Dues (Pool, Association Management, Landscaping of Entrances)
Lights
Parking Lot Maintenance
Pest / Termite Control
Exterior Maintenance
General Liability Insurance: Stephen West, Nationwide
Phone: 252-756-4488
Landscaping: Blue Line Landscaping
Phone: 252-916-3492
Pest / Termite Control: Othos Pest Control
Phone: 252-227-4005
– Pest control available on an on call basis
– Termite control is a yearly inspection done for each building
Your Community Manager is: Linda Price
Phone Number: 252-565-4820 ext. 7
E-mail: lpricehoa@gmail.com
GOVERNING DOCUMENTS
Treetops Ash Circle Article of Incorporation
Treetops Ash Circle Bylaws
Treetops Ash Circle
Treetops Ash Circle Rules and Regulations
Treetops Ash Circle Parking Map
Ash Circle Payment of Dues
Ash Circle Policy for Fines
Treetops Ash Circle Vehicle Form
Treetops Ash Circle Hidden Branches Parking Map
Treetops Homeowner and Tenant Information Form
Treetops Ash Circle Pet Form
ALL REQUESTS, COMPLAINTS, OR CONCERNS MUST BE SUBMITTED IN WRITING.
ALL PAYMENTS SHOULD BE MADE OUT TO ASH CIRCLE HOA AND SENT TO HOA MANAGEMENT COMPANY 3107-B SOUTH EVANS ST. GREENVILLE, NC 27834. PLEASE REMEMBER TO INCLUDE YOUR UNIT NUMBER ON THE MEMO LINE OF YOUR CHECK.
AS A HOMEOWNER IT IS YOUR RESPONSIBILITY TO LET US KNOW IF ANY CONTACT INFORMATION CHANGES OR IF YOUR PROPERTY IS GOING TO BE SOLD.
IN CASE OF AN EMERGENCY AFTER HOURS (AFTER 5PM OR ON WEEKENDS) PLEASE CALL THE HOA EMERGENCY LINE AT 252-916-8811
Address

:

Winterville, North Carolina