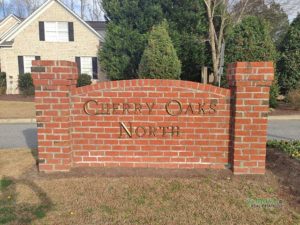 Number of Units:
61
Dues:
$ 180.00 / Yearly, due April 1.
*AS OF 10/19/2018, DUES CAN BE PAID THROUGH THIS WEBSITE'S SECURE PAYMENT PORTAL*
To pay your membership dues by credit card, click on "Make Payment" on the top right side of the screen.  You will need to know the last name on the account and the account ID# which can be found on the member statement on the left below "physical address." Email your community manager below if you need this information.  Follow the instructions when entering your credit or debit card information. The payment is sent to your community manager at HOA Management Co. for processing, which typically takes 24-48 hours.  You will be notified if there is an issue with your payment.   The confirmation number you receive on the Secure Exchange site does not guarantee approval of the transaction.
You can also register to gain access to view your account by registering through the "Client Portal" at the top of this page. Click "Register Now" and follow the instructions. Your community manager will receive the request and typically process it within 24-48 hours.
Dues cover the ongoing costs of:
*  Landscaping of the two Entrances, Berm, and Park
*  Association Management
*  General Liability / Directors and Officers Insurance
*  Neighborhood yard sale
*  Neighborhood picnic
*  Holiday Party
General Liability Insurance: Polly Piland, State Farm Insurance
Phone: 252-756-8886
Landscaping: Hampton Lawn Care and Landscaping, LLC
Phone: 252-341-9015
Your Community Manager is:   Rachel Bowen
Phone Number: 252-565-4820  ext. 5
E-mail:  rbowenhoa@gmail.com
Cherry Oaks North Web site:   www.CherryOaksNorth.org
GOVERNING DOCUMENTS
Cherry Oaks North Bylaws
Cherry Oaks North Covenants
CON HOA collection policy_revised 11-1-2018
ALL REQUESTS, COMPLAINTS, OR CONCERNS MUST BE SUBMITTED IN WRITING.
ALL PAYMENTS SHOULD BE MADE OUT TO CHERRY OAKS NORTH HOA AND SENT TO HOA MANAGEMENT COMPANY 3107-B SOUTH EVANS ST. GREENVILLE, NC 27834. PLEASE REMEMBER TO INCLUDE YOUR ADDRESS ON THE MEMO LINE OF YOUR CHECK.
AS A HOMEOWNER IT IS YOUR RESPONSIBILITY TO LET US KNOW IF ANY CONTACT INFORMATION CHANGES OR IF YOUR PROPERTY IS GOING TO BE SOLD.
Address

:

Greenville, North Carolina